Lady Crow en concert

Concert
Viens passer la soirée avec Lady Crow le jeudi 13 février à 20:30.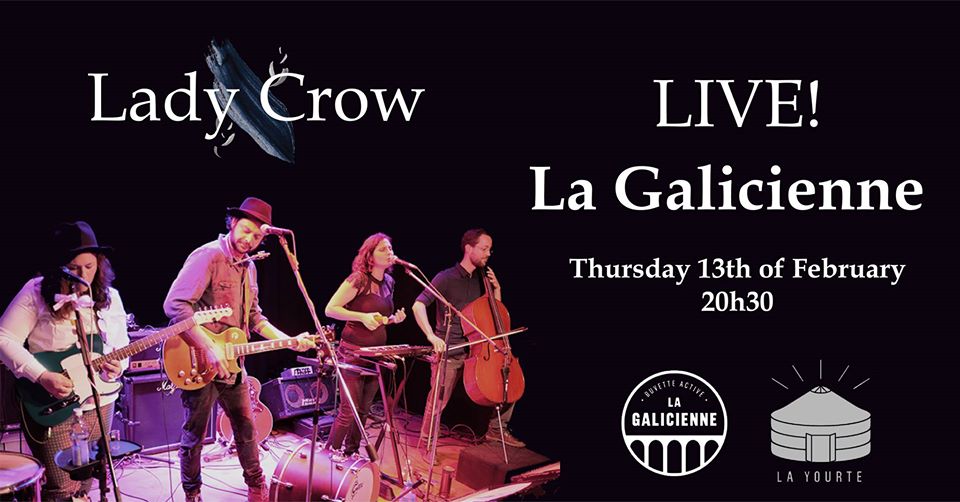 Lady Crow is a swiss melodic folk-rock band, that mixes women and male voices with a warm cello bass. Piano, cello, banjo or harmonica melodies adorn our compositions in a mix of melancholic and festive emotions.